Warwick Machine is proud to offer engineering services from simple design to reverse engineering. Let us help you improve efficiency and costs with our creative problem solving skills.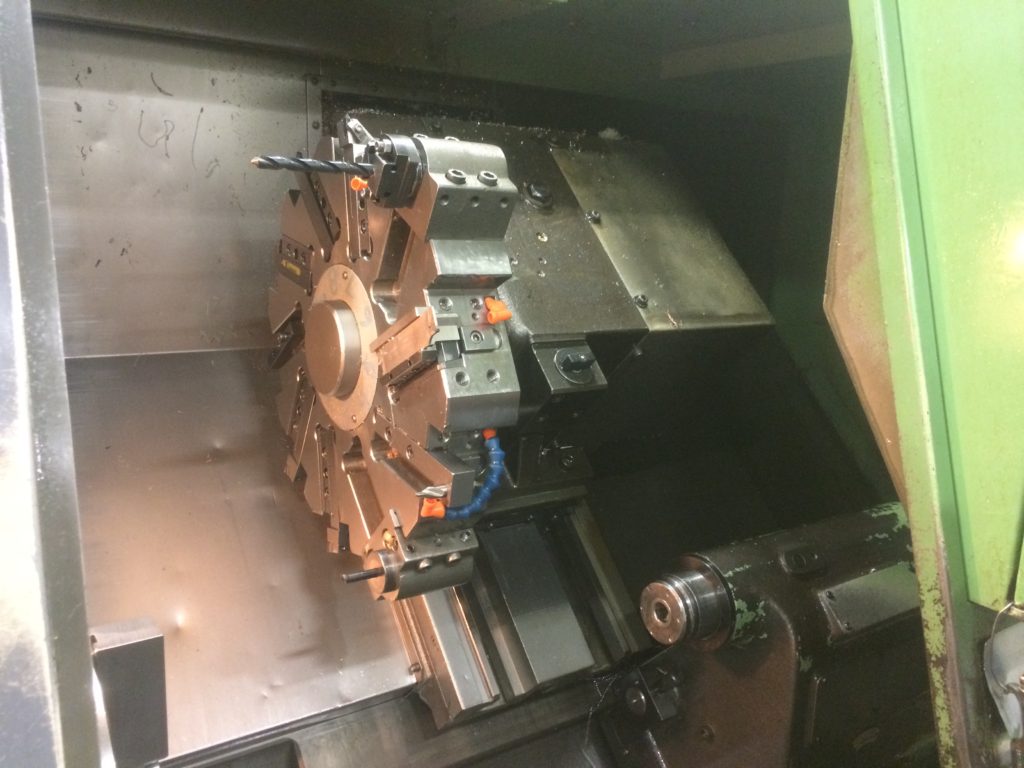 FACILITIES LIST
Machine Shop Area = 12,000 sq. ft.
Office Area = 2,000 sq. ft.
Inspection, Tool Crib = 2,000 sq. ft.
Warehouse Area = 10,000 sq. ft.
EQUIPMENT LIST
LATHES
(2) Mori Seiki NLX2500SY
(1) Mori Seiki SL250BSMC
(1) Mori Seiki DL25MC
(1) Mori Seiki SL 150MC
(1) Mori Seiki SL 20
(1) Mori Seiki SL25
GRINDERS
(1) Blanchard 36″
(4) Mitsui 6″ x 12″
(2) Mitsui 8″ x 18″
(1) Doall Surface 8″ x 24″
(1) Doall Surface 6″ x 28″
(1) Brown & Sharp Cylindrical
CNC MACHINING CENTERS
(1) Mori Seiki Horiz. NHX4000
(1) Mori Seiki Horiz. NHX5000
(1) Mori Seiki Horiz. NH5000
(1) Mori Seiki Duravertical
(2) Mori Seiki SH500 18″ x 30″
(1) Mori Seiki MV 40 VMC 18″ x 30″
(1) Mori Seiki MV40M VMC
(1) Mori Seiki APC 20″ x 24″
(1) Mori Seiki GV 503 APC
INSPECTION/MISCELLANEOUS
(1) Mitutoyo BH506 CMM 20″ x 16″ x 12″
(2) Excello 14″ Optical Com.
(2) Rockwell Hardness testers
(1) Heat Treat Furnace
(1) Sunnen Hone
(1) Vibratory Finishing Machine
(3) Cut Off Saws
(3) Welder/Torches
(1) Radial Drill